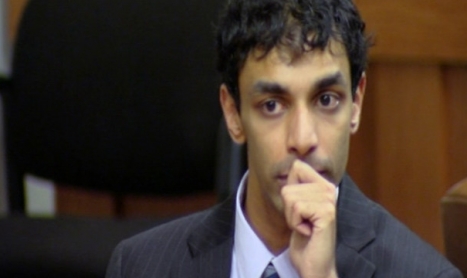 About a month ago I wrote a post about the jury selection for the Dharun Ravi trial. Mr. Ravi was the roommate of Tyler Celementi and this trial focused not on his role in Clementi's September 2010 suicide, but rather the invasion of privacy leading up to it. Ravi had set up a hidden webcam which recorded Clementi's sexual encounter with another man. When that webcam video was viewed by others in the school, the events which led to Clementi's suicide are said to have started.
Last Friday a New Jersey jury convicted Ravi on 15 plus counts including invasion of privacy and bias intimidation. Now, he faces up to 10 years in prison and the possibility of being deported to India – a country he left at age two. But what are the real spoils of this trial, the issues it addresses and the lives of Clementi and Ravi?
This morning on ChildsWork, I posted a decidedly opinion-laced article about the "real" victims of this tragedy. Clementi is certainly one, but I believe that Ravi is another. As we sit here and debate the issue of bullying and particularly cyberbullying, I wonder how Bullying Education readers would feel about this issue and I invite you to join our conversation.
Related Articles
Share
About Author
(0) Readers Comments